Building on its expertise at the cutting edge of technology, SEVAM is the pre-eminently Moroccan producer of glassware and glass packaging. Recognized internationally, SEVAM has developed a strong partnership with major national and international brands for several decades.
SEVAM possess a wide range of products :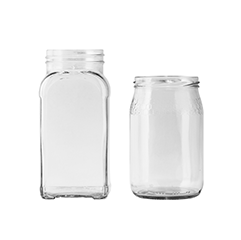 Pots & jars
We offer a diversified range of standard or customized products intended to food canning industry, distribution or domestic applications use. Manufacturing SEVAM products is based on important hygiene and safety standards relating to constraints in terms of preservation, traceability rules, recovery and recycling.
Bottles
We develop a wide range of bottles to cover all our customers' needs within their fields of activity (carbonated drinks, juices, syrups, oils, etc.). SEVAM pays the utmost attention to bottle design and manufacture in order to meet the requirements of its customers in terms of transparency, resistance and hygiene.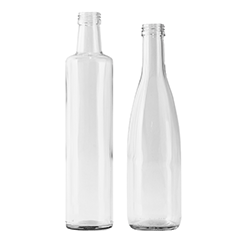 Glass tableware
Between tea, coffee, water or advertising glasses, all uses have been covered to offer a rich and varied range of bare, decorated or engraved glasses, thus covering the needs of professionals such as restaurants, cafes, hotels but also designers and decorators. Households and homes can also find our products through modern or traditional distribution channels around the country.
Other products
SEVAM has paid part of its efforts to the development of glass light fixtures for the electric industry (ceiling porthole) and bowls for collectivity needs.